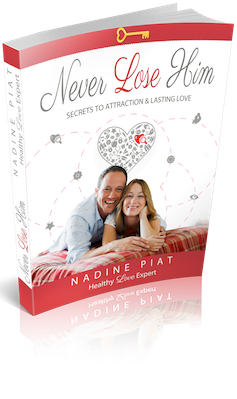 Are you tired of the heartbreaking cycle of attracting a guy you really like, then suddenly he's not so interested anymore, or worse, he disappears? This can really sting and over time this emotional rollercoaster can take it's toll.
This program is perfect for you if you're tired attracting then losing the man you want. Or perhaps you tend to get hooked to Mr. Wrong and you'd like to know how to break unhealthy patterns and attract a man who's perfect for you.
What I reveal:
Signals –Women give out clear signals to men that they are either a woman of high value or not. Become a woman of high value with the information I share.
Lips Method – 4 powerful ways to captivate the very best man and keep him interested in you.
Emotional Barrier Eliminator– How to dissolve men's emotional barriers.
Do you Fall in Love Quickly? – I teach you how to know when a man is healthy for you and the type of guy who's ready to love you (and the ones who are not).
We all have what I call'Anti-Love Patterns' – eradicate yoursstarting today.
Emotional Mayhem – Find out the source of the pain and learn how to shift these feelings with ease and grace so that they don't impact you when dating, relating and mating with the man you want and/or love.
Tired of chasing men and/or feeling dumbfounded and hurt when he pulls away– find out exactly what to do.
Plus much more….
PLUS $379.00 worth of free Bonuses –> Never Lose Him Workbook, Husband Material Hotspot, Conflict to Cuddles, Interview with Matthew Hussey from Get The Guy
For only $47.00